Ice Cream Mix
"MARUFUJI" ITEMS
"DRY" ITEMS
Enjoy the rich flavor of green tea from the Uji Region of Japan, most famous for its Matcha Tea Powder.
Slmply mix the powdered content with milk or water, place it in the freezer and in just a few  hours, you can enjoy a great tasting Green Tea Ice Cream.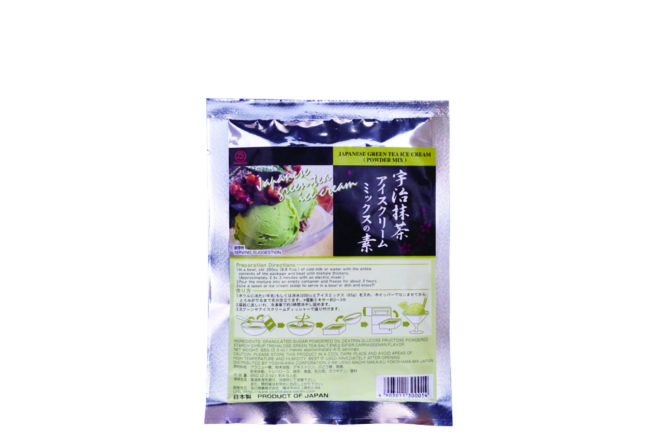 Green Tea Ice Cream Mix 50/65g
MAIN INGREDIENTS : Granulated Sugar, Powdered Oil, Dextrin, Glucose, Fructose, Powdered Starch Syrup, Trehalose, Green Tea, Salt, Emulsifier, Carrageenan, Flavor
INGREDIENTS ON THE PACKAGE : English and Japanese
DIRECTION ON THE PACKAGE : English and Japanese
Product of Japan
Comments :
Matcha tea fast becoming popular around the world primarily for its health benefits as an antioxidant. It is far more effective than regular green tea as you consume the entire tea leaf which is grounded up.